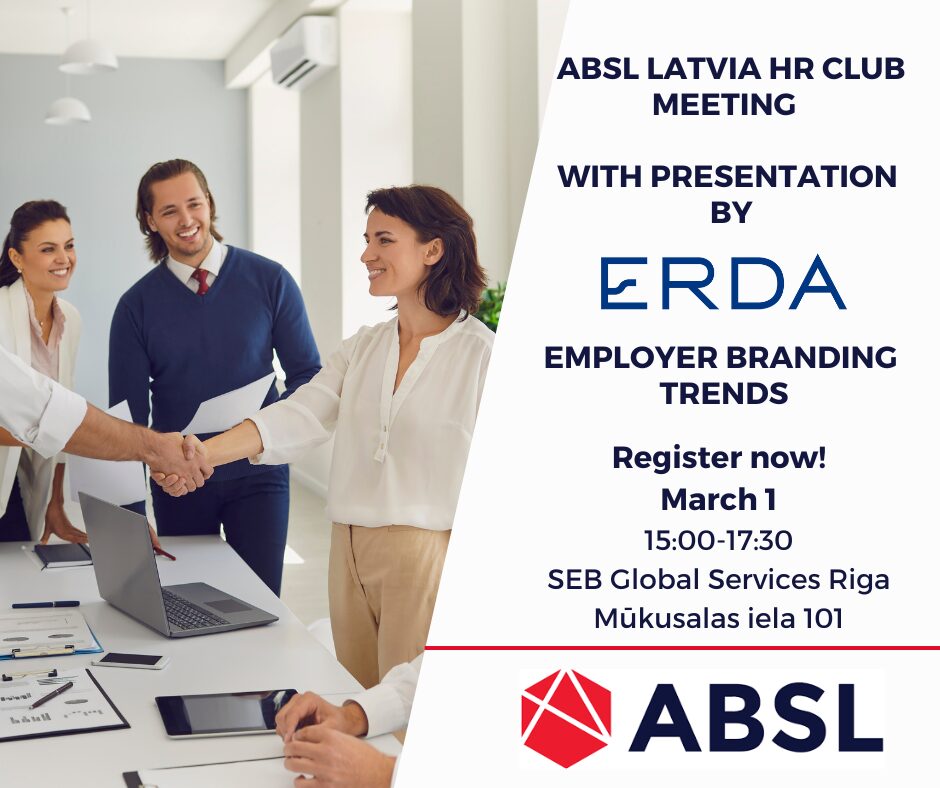 01.03.2023. ABSL Latvia HR Club meeting with presentation by erda "Employer branding trends".

ABSL Latvia in cooperation with ERDA are organizing a HR Club meeting with presentation on "Employer branding trends" taking place March 1, 15:00-17:30, SEB Global Services Riga, Mūkusalas iela 101, entrance B, 3 floor.
During the event we will be joined by Zane Čulkstēna, founder of ERDA, with the presentation on Employer branding trends. After the presentation part everyone is invited for discussion & experience sharing on HR Process Automation – best practices, learnings, future challenges, with the main topic: Chatbots.
Let us know whether you or anyone else on your organization's behalf is going to participate in this HR Club meeting by applying here. (NB! Only applied persons will be able to participate due to security measures). Please note that there is no strict limit on the number of participants representing one company, and that participation is available only for the employees of ABSL Latvia members.