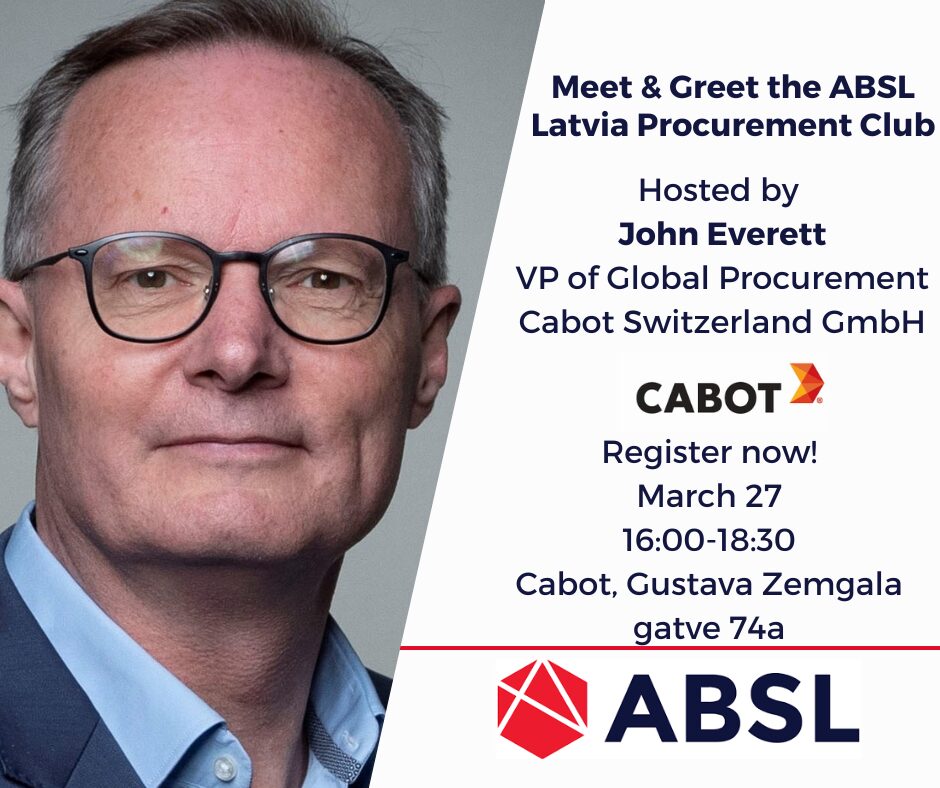 27.03.2023. Meet & Greet the ABSL Latvia Procurement Club

ABSL Latvia are organizing Procurement Club Meet & Greet event on March 27, at 16:00-18:30, Cabot, Gustava Zemgala gatve 74a, Rīga.
This event serve us to re-launch Procurement club's activities and to allow ABSL Latvia members to network and share their best practices in the field of procurement.
We plan to introduce and share between organizations the latest trends in procurement and any success stories.