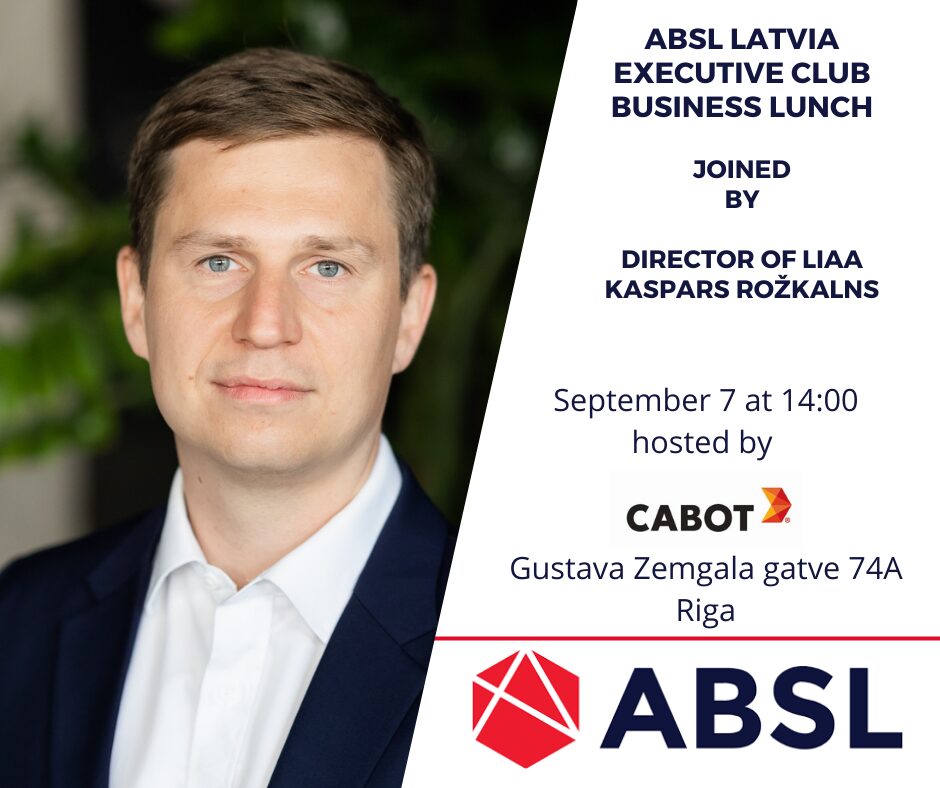 07.09.2022. ABSL LATVIA EXECUTIVE CLUB BUSINESS LUNCH WITH LIAA DIRECTOR MR. KASPARS ROŽKLANS.
On September 7, at 14:00, ABSL Latvia organizes a Business Lunch for industry leaders who represent ABSL Latvia's member organizations. Event will take place at Cabot Corporation Riga Delivery Center premises, Gustava Zemgala gatve 74A.

Investment and Development Agency of Latvia director Kaspars Rozkalns will join us as a lunch guest to discuss the current affairs of the GBS industry, possible points of cooperation and future plans.
Please contact the association to register your participation. The webinar is available for participation only to representatives (employees) of ABSL Latvia Members and Strategic Partners.